Major companies are changing their practices, citywide bans are being implemented, celebrities are making pledges, and the #savetheturtles hashtag is on every social media site I log onto. Ditching plastic drinking straws is suddenly the new trend. Self-described as environmentally minded, I proudly own reusable coffee cups, water bottles, and shopping bags. Knowing this, you could perhaps then imagine that last summer, when I saw posts online encouraging me to stop using plastic straws, I wondered why I had never thought of dropping these pesky plastics from my life. Although not as common as plastic shopping bags, water bottles, or six-pack rings, plastic straws make their way into our oceans alongside these other single-use plastics.
Plastics in our oceans are incredibly detrimental for ocean life: they cause harm from the bottom of the food web all the way to the top. Photos of the great pacific garbage patch, of penguins and turtles caught in soda-can rings, or of the plastic-packed stomach-contents of deceased fish and birds have all been circulated in the past. The latest of these grim images to go viral has caused quite a splash. Not exactly an image but rather a devastating video posted online shows marine biologists removing a straw wedged in the nostril of a turtle. The video's virility has turned this turtle into the poster child of a new movement to ban plastic straws.
Following the popularity of this video, campaigns to #stopsucking and the United Nations's war on plastic to create #cleanseas, amongst others, have gained momentum to ensure that #thefuturedoesntsuck. The cause has spread rapidly on social media thanks to these hashtags and others such as #savetheturtles. In line with these campaigns, in July 2018, the city of Seattle became the first major city to announce a citywide ban on single-use plastic straws and utensils. Following suit, in December 2018, European Union leaders signed a provisional agreement to ban ten different single-use plastic products. In North America, the momentum has continued with many major companies such as the Walt Disney Company, Starbucks, and Alaska Airlines eliminating plastic straws from their services.
These bans and boycotts are not without opposition, perhaps most vocally from those advocating for people with disabilities and limited mobility. For these people, straws allow the safe consumption of liquids without aid, thus bolstering independence. Alternatives such as metal, glass, silicone or compostable straws each have their own drawbacks. Paper straws are not resilient enough, and silicone straws are not flexible enough. Other alternatives, such as metal and glass, conduct temperature, making them unsafe for people who are required to rely upon them. As one advocate told NPR, "Disabled people have to find ways to navigate through the world because they know it was not made for us. If someone says, 'This does not work for me,' it's because they've tried everything else." Although for many people forgoing straws is an easy way to reduce plastic use, for others they are a necessity. It is crucial that policy makers gain input from those groups that would be most impacted before implementing new policies that would completely ban a necessity on which some such groups depend.
However, in all of this, the question that begs to be asked is: Will banning straws actually do anything for our oceans? One report suggests that straws constitute only seven percent of our plastic waste, but advocates of the bans point out that, while they are not the biggest contributor, straws are a "playful" gateway to get people talking about and changing their plastic usage habits.
It is not just soda-can-rings and straws that hurt wildlife; the biggest concern of plastics in our oceans is the accumulation of microplastics. As plastic degrades and breaks up into smaller and smaller fragments, it is consumed and works its way through the food chain, ending up in the fish and shellfish consumed by humans. With almost half of the earth's population relying on seafood as a source of animal protein, the growing evidence of microplastic toxicity and epidemiology has provoked concern about the consequences our plastic use has on our own health.
Straws, cups, and bags are often perceived as free. One of the keys to reducing consumption is helping people to understand that these plastics do have a real cost and that the cost is both to the environment and human health. Campaigns against straw usage illustrate the growing concern many have about the consequences of single plastic use.
Straws are not the first single-use plastics to face the wrath of bans and boycotts. Bangladesh banned plastic bags in 2002 after they were found to have choked the nation's drainage systems. Following in the footsteps of Bangladesh, Ireland implemented a tax on plastic bags in 2008. The money from these taxes goes directly to the ministry of the environment for clean-up projects. For a country where it was once commonplace to see plastic bags littering the landscape, this tax has helped change the mindset of Ireland's population and has consequently reduced single plastic consumption. In December 2018, New Zealand's Prime Minister announced plans to phase out single-use plastic bags by July 2019, with hefty fines for retailers that do not comply. As noted in a report from the United Nations, New Zealand is just the latest country to join the ranks of over sixty countries worldwide who have introduced bans and levies on single-use plastics. Absent from this list, however, is the United States.
Plastic bag bans are implemented regionally in some parts of the United States, but this trend has been met with unfavorable reactions from other municipalities. In 2016, Michigan went as far as passing a law to prohibit local governments from banning, regulating, or imposing fees on the use of plastic bags. Supporters of this law state that it will protect businesses from having to comply with additional regulations and avoid any added complexities to day-to-day business.
However, its neighboring state did the opposite. On March 6, 2019, Illinois's Senate Revenue Committee passed a proposal for a statewide plastic bag tax. This is not surprising considering that Chicago, the largest city in Illinois, has enforced its own plastic bag tax since February 2017. Only a month after implementation, the number of Chicago shoppers using disposable bags decreased from 82 percent to 48 percent. The effectiveness of this tax is consistent with the concept of loss aversion, where an individual will experience a loss more strongly that they do a gain. A ten-cent tax on plastic bags is more salient than an outright ban as customers may not notice if a store swaps the types of bags they give out, but they will definitely notice when something they previously received for free comes at a price. When plastic use habits suddenly incur a monetary cost, it makes sense to rethink them.
With the momentum building behind the call to ban straws in the US, it is only a matter of time before the public attention is turned towards all other single-use plastics. Bans and boycotts are an effective means to reduce the use of single-use plastics and also encourage other pro-environmental actions. Bans act as an external motivator by removing choice, but the formation of additional long-lasting pro-environmental habits is largely reliant upon internal motivators or social pressures. A bigger conversation is required to reduce the demand for plastic. Banning one type of single-use plastic is not going to magically reduce overall demand, but it will get the general public, policy makers and scientists thinking about this issue.
The quantity of plastic entering our oceans can be reduced through policy change but, at least for now, change must start with the behavior of individuals. I encourage you to reflect upon your responsibility to protect both the environment and the health of the oceans and human populations alike. If you have no reason for single plastic use other than convenience, then I encourage you to reduce your usage. Refuse single-use plastics when they are not a necessity, use reusable alternatives, recycle any plastics you do use, and, the next time you reach for a straw for your iced coffee, remember the turtles.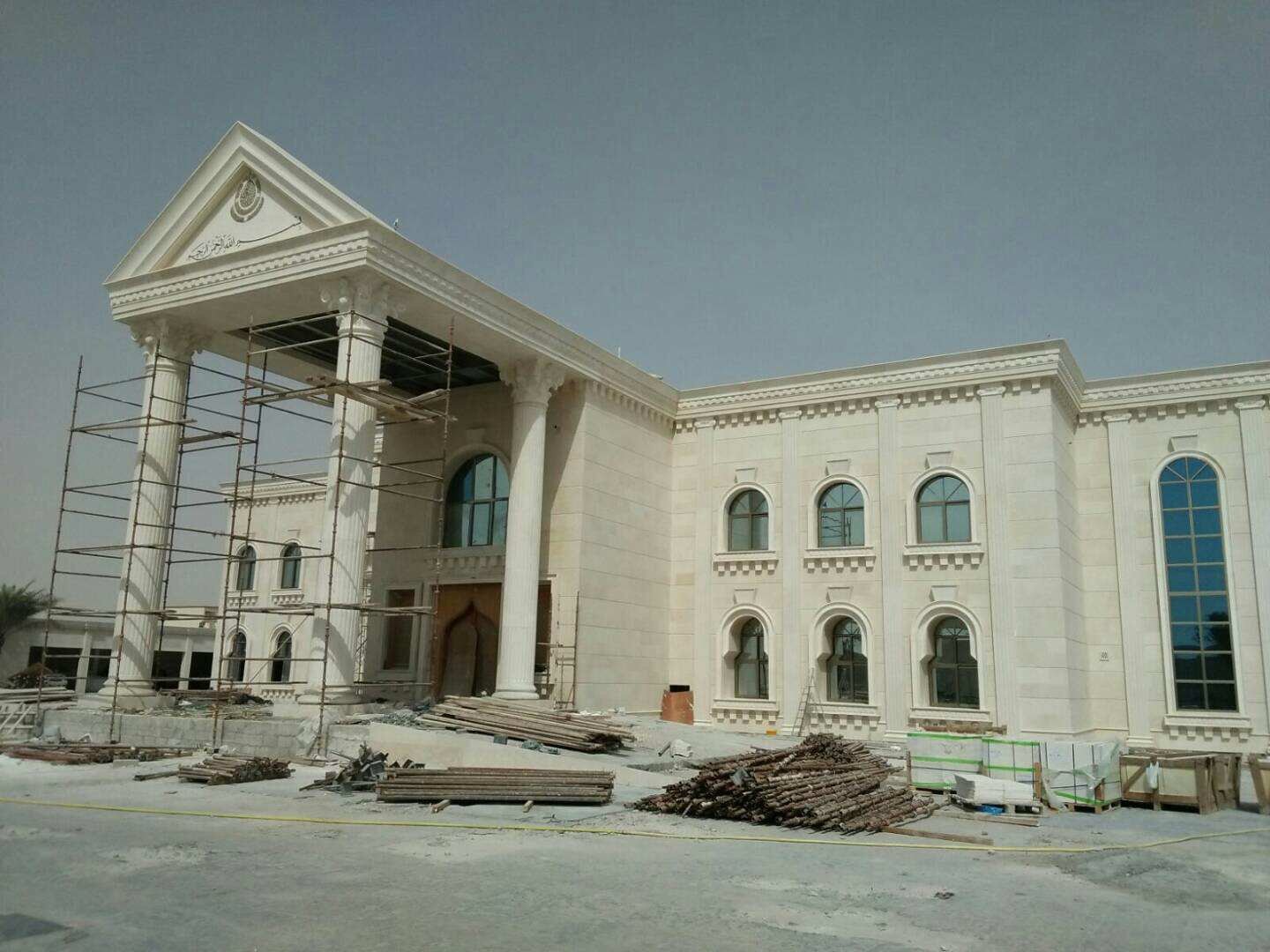 Where can I buy paper wrapped plastic straws?
You can ask for a handful from a local restaraunt that distributes them. Just request for some but they might or might not ask you to pay a small fee for the large amount